Hope Lawrence
Share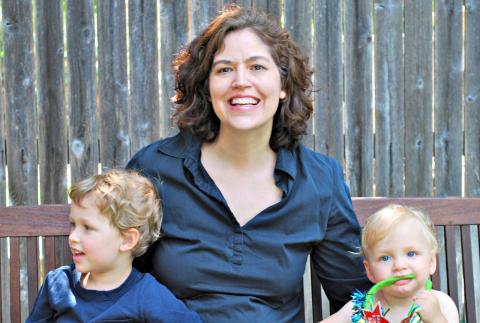 Find Hope Lawrence Online
 David and I have lived in more towns and cities than I can count on two hands.
We have lived in New York City, London, Denver, Fort Worth and Sydney, Australia...just to name a few.  I love living in a city but I have been itching to move to a farm ever since Hudson was born.  Live the good life, have some chickens, grow some vegetables...just like my childhood in Virginia. 
After many years of talking and many months of searching, David and I found our dream farm early in 2012.  Located near Charlottesville, Virginia, our "farm" used to be a B&B and has one very important feature: a commercial kitchen.  I was sold.  I could finally start the bakery that I have been dreaming of for years.        
The commercial kitchen has been turned into HQ for the Hudson Henry Baking Co. where I happily bake granola and listen to music.  Life is good.
Each batch of our Good News Granola is made from scratch, baked in small batches and sent to you with love.  There is goodness inside the bag and "wisdom outside"...good news on the back of each bag to start your day.  
I promise you my very best effort.
With best regards,
Hope Lawrence